Carrollton Property Management
Let us manage your Carrollton rental property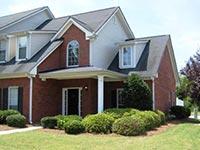 We offer a full range of property management services tailored to you as an investor, homeowner, or landlord. We have an extensive portfolio of single family homes, townhouses and condos in the Carrollton area.
What we do as your Carrollton property manager:
Services For the Landlord or Property Owner
Rent Collection
Tenant Placement
Extensive Tenant Screening
Routine and preventative maintenance
Handling the scheduling of repairs
Owner Portal for financial performance
Rent Drop Box
Staffed Office 8am to 5pm Monday to Friday
For information about our Carrollton property management services, please fill out the form on the right of this page. >>
Respectful: We know there are other choices out there and we appreciate your business!
Fair: We expect timely payment of rents so we can pay our landlords promptly.
Reliable: If there is a maintenance issue we will address it in a timely manner and follow up.
Ethical: As REALTORS we uphold a strong code of ethics.
Tenant Placement
+
Tenant Placement is our most basic services and it involves:
Advertising the property to all local area realtors utilizing MLS, as well as yard signs, internet, social media and print publications.
Showing the property to all prospective tenants.
Screening applicants' credit, criminal background and rental history to provide qualified tenants.
Drawing up lease agreements including property owner's specifications.
Our tenant placement service works well for property owners who may have the ability to oversee their properties and collect rent but just can't seem to find a good tenant. It is also successful for owners with multiple investment properties that do not have the time or desire to handle tenant issues, collecting rent and other potential headaches involved in managing rental properties.
Full Service Carrollton Property Management Company
+
We Provide Full Service Property Management in Carrollton for the Landlord who just needs relief! Your time is valuable, and we know how much time property management can consume. Let us take this burden off your shoulders. This service includes all of the Tenant Placement services plus we will be responsible for:
Rent Collection
Being On Call for Emergencies 24/7
Reporting routine and preventative maintenance items to you, and taking action upon your request.
Overseeing and handling the scheduling of repairs.
Providing a monthly computerized printout of your properties' rental history.
Offering tenants the ability to pay by credit or debit card as well as accepting checks and money orders.
Facilitating the legal eviction process
All court fees and repairs will be a pass-thru expense to you (no markup from us).
Inquire About Our Services
Retail | Industrial | Office
+
We provide superior internet exposure and marketing to help obtain the highest quality local and national chain tenants for our commercial leases. We will also help you determine the best type of lease to suit you and your property type. We are experienced in the following three primary lease types:
Triple Net
Modified Gross
Gross Lease
Call For Free No Obligation Assessment of Your Property Needs from one of our experienced Carrollton property managers! I'm sure you have many questions. For a FREE CONSULTATION, please call us at 678-664-1400 and we will be more than glad to offer you our advice.
Carrollton Area Information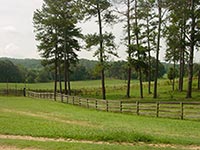 Carroll County, of which Carrollton is the county seat, was chartered in 1826, and was governed at the time by the Carroll Inferior Court, which consisted of five elected justices. In 1829, the justices voted to move the county seat from the site it occupied near the present community of Sandhill, to a new site about 8 miles to the southwest.
The original intention was to call the new county seat "Troupville", in honor of former governor George Troup, but Troup was not popular with the state government of the time, so the Georgia General Assembly incorporated the town as Carrollton, in December 1829. The name was in honor of Charles Carroll of Carrollton, the last living signer of the Declaration of Independence.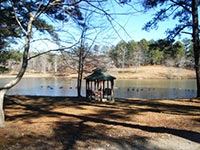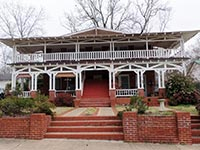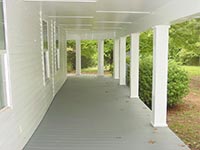 Areas We Service