Austell Property Management
Let Us Manage Your Austell Rental Property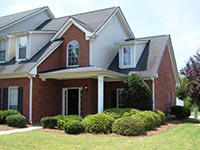 Your rental property is not a hobby. It's a full time job. Leave it to the professionals at Century 21 Novus Realty to manage your investment.
We offer a full range of property management services tailored to your needs. Whether a homeowner, or an investor, we can manage your investment property. We have an extensive portfolio of single family homes, townhouses, and multi-family complexes in the Austell area.
Why Choose Century 21 Novus?
10 years of experience in the property management business. Combined with 83+ years' experience in the real estate industry. We've figured out the tough parts, so you do
No upfront cost to initiate service. You pay nothing until your home is leased with qualified tenants. There is no fee while your home is vacant.
Our guarantee: We're not paid, unless you're paid. No management fee is charged if your tenant does not pay. If your tenant does not fulfill the 12 month lease agreement, we will refill your home for free.
Thorough application screening: We treat your home as if it's our own. We will not place anyone into your home that does not pass the thorough checks completed including: credit, criminal background, nationwide eviction search, and previous landlord references. We can discuss this process in more detail with you.
<1% eviction rate. The number speaks for itself. While managing over 500 single family homes, and 3 multi-family communities, our team works hard to keep this number low. Our screening process, combined with consistent collection techniques, helps ensure you receive your rent monthly.
What we do as your Austell property manager:
Fill vacancies
Advertise your rental
Handle tenant inquiries
Background and credit investigations
Application processing
Lease signing
Full service repair
Rent collection
Property Inspections
Accounting
Coordinate Evictions
Inquire About Our Services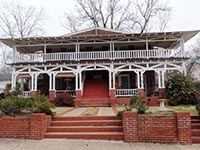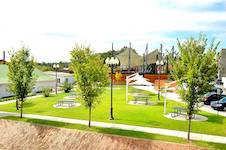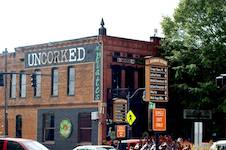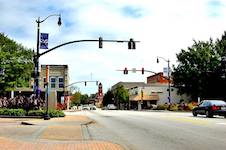 Discover Austell
The area that is now Austell was frequented by game hunters and trappers on their way to the area's salt licks. These early visitors claimed the area's waters had medicinal properties. It soon became a destination for therapeutic healing, leading to the founding of a town known as Salt Springs. As immigration increased and demand for land near the spring grew, G. O. Mozely donated and subdivided 40 acres (16 ha) of his land, enhancing the loose settlement with a street plan. Later, the spring was renamed Lithia Springs due to the water containing lithium carbonate, and the neighboring city of Lithia Springs was founded in 1882. In 1888, the lithia spring water was bottled and sold under the commercial name Bowden Lithia Spring Water.[5] The historic lithia spring water is still bottled and sold under the name brand Lithia Spring Water. Georgia Pacific, now a division of Southern Railway, chose the town of Austell to be a station depot, being the dividing point for the major Birmingham and Chattanooga railway lines.
Source: Wikipedia
Areas We Serve