Douglasville Property Management
Let Us Manage Your Douglasville Rental Property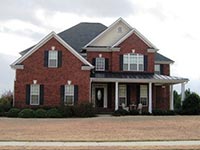 Your rental property is not a hobby. It's a full time job. Leave it to the professionals at Century 21 Novus Realty to manage your investment.
We offer a full range of property management services tailored to your needs. Whether a homeowner, or an investor, we can manage your investment property. We have an extensive portfolio of single family homes, townhouses, and multi-family complexes in the Douglasville area.
Why Choose Century 21 Novus?
10 years of experience in the property management business. Combined with 83+ years' experience in the real estate industry. We've figured out the tough parts, so you do
No upfront cost to initiate service. You pay nothing until your home is leased with qualified tenants. There is no fee while your home is vacant.
Our guarantee: We're not paid, unless you're paid. No management fee is charged if your tenant does not pay. If your tenant does not fulfill the 12 month lease agreement, we will refill your home for free.
Thorough application screening: We treat your home as if it's our own. We will not place anyone into your home that does not pass the thorough checks completed including: credit, criminal background, nationwide eviction search, and previous landlord references. We can discuss this process in more detail with you.
<1% eviction rate. The number speaks for itself. While managing over 500 single family homes, and 3 multi-family communities, our team works hard to keep this number low. Our screening process, combined with consistent collection techniques, helps ensure you receive your rent monthly.
What we do as your Douglasville property manager:
Fill vacancies
Advertise your rental
Handle tenant inquiries
Background and credit investigations
Application processing
Lease signing
Full service repair
Rent collection
Property Inspections
Accounting
Coordinate Evictions
Inquire About Our Services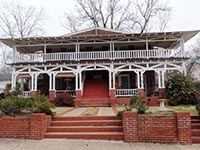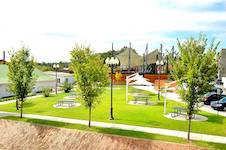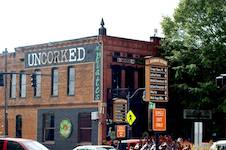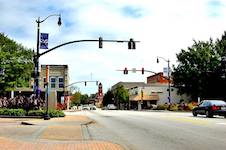 Discover Douglasville
Carroll County, of which Douglasville is the county seat, was chartered in 1826, and was governed at the time by the Carroll Inferior Court, which consisted of five elected justices. In 1829, the justices voted to move the county seat from the site it occupied near the present community of Sandhill, to a new site about 8 miles to the southwest.
The original intention was to call the new county seat "Troupville", in honor of former governor George Troup, but Troup was not popular with the state government of the time, so the Georgia General Assembly incorporated the town as Douglasville, in December 1829. The name was in honor of Charles Carroll of Douglasville, the last living signer of the Declaration of Independence.
Areas We Serve